Vacuums, Filters, Brushes And Brooms, Dust Bags
Pat's Central Vacuum Services offers a number of services for La Place, Louisiana homes.
Vacuums
Residential Series Compact
Pro, 1000, Generation 2 & Summum Series
This compact application is perfectly suited to condos, apartments, RVs, and regular homes.
Compact
Suction that is 15% stronger than competition's
Antibacterial filter and large bag makes it easier to collect dust and improve air quality
As quiet as a normal conversation
Different models available for different homes and different budgets
Residential Series Cyclonic
Want something that lasts? This DRAINVAC application won't let you down. Made with sturdy materials, this central vacuum is resistant to both dry and liquid substances.
Strong suction guaranteed
Has rustproof polyethylene interior
Corrosion-free
No bag or filter required
Residential Series Automatic
This patented DRAINVAC central vacuum does it all! It takes both dry and liquid substances, and then it drains them automatically into your sanitary piping. All you need to do is plug the hose into one of your inlets, and start cleaning. When you're done, put the hose away.
That's how easy it is to clean with the Automatic Series. Perfect for any house.
Wet and dry vacuuming
Great for vacuuming up water damage and for cleaning carpets, upholstery, car interiors and more
No post-cleaning maintenance required
No need to wash the tank
Superior suction
Automatic draining
The suction capability is almost 15% stronger than any other vacuum system in the category
They are compact and easy to use
These vacuum systems have built-in antibacterial filter as well as large bags for easy collection of dust and improved air quality
The Drainvac central vacuums systems have highly reduced noise levels
Models in this category are available with large-capacity bags, which means that you will need to replace them only once in a year
There are different models of Drainvac central vacuums systems available for different purposes, homes and budgets
Atomik
Efficiency is the key! A small and portable central vacuum cleaner made of real stainless steel. Can be moved to wherever it is needed. Also, it can be used as a stationary appliance in a specific area. Plug in your hose directly on the unit or to a pipe network. Do your clean-up jobs in a flash!!! Move it as you go along, afterwards, there is nothing left except cleanliness!
Small
Powerful
Dynamic
Versatile
Portable
With a liquid interceptor, you can also clean wet messes
Filters
FILT-07DVI)
SMS filter with SilverclearTM antimicrobial treatment
Metal cage filter for the Pro2, Generation 2, Summum 2000, 3000
Contractor series having a (9 gal) capacity
(FILT-29DVI)
SMS Filter with SilverclearTM antimicrobial treatment
Metal cage filter for the former series (1000, "C" & Contractor) having a (3.75 gal) capacity
(FILT-30DVI)
SMS filter with SilverclearTM antimicrobial treatment
Filter for the former plastic cage of the Pro1 and S1000 series having a (3.75 gal) capacity
Active 2 (FILT-02)
Exhaust filter with activated carbon and HEPA filtration system
Brushes And Brooms
(BA06125-DV)
With wand and Drainvac logo
110 / 24V hose required / product code BE13830DV - BE13835DV
Mini turbo (TUR2125-DV)
With Drainvac logo
Turbo zoom performance (TUR4125-DV)
With Drainvac logo
Dust Bags
Vacuum Bag (paper)--(SAC--14)
2-ply paper
Capacity: 9g (41L)
Qty: 2
For the 15' (38cm) diameter units of the series: Pro2, Generation 2, Summum, 2000, 3000, 'C', & Contractor
Vacuum Bag (cloth) -- (SAC--20)
3-ply cloth
Capacity: 9g (41L)
Qty: 2
For the 15' (38cm) diameter units of the series: Pro2, Generation 2, Summum, 2000, 3000, 'C', & Contractor
Vacuum Bag (cloth) -- (SAC--31)
3-ply cloth
Capacity: 3.75g (17L)
Qty: 2
For the Pro1 and S1000 series having a 12' (30cm) diameter
Hose Covers
Wally flex (WALLY-01)
device for central vacuum with a 13 ' (4m) stretch hose
House blue (HOUS-04)
30' (9m) with zipper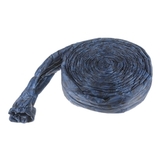 House blue (HOUS-05)
35' (10.5m) with zipper